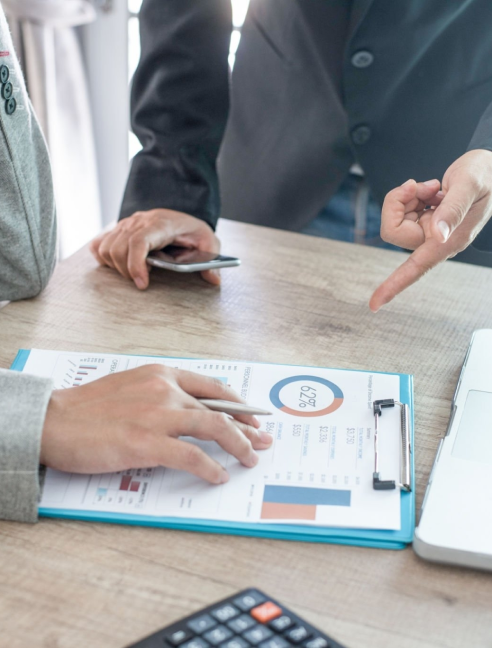 Interstate Tax Service (ITS) was founded by Paul C. Moomaw. Paul was the chairman of the PA House Labor & Industry committee in the mid-1930s. He was responsible to ensure that his committee drafted and passed legislation creating the PA Unemployment Compensation (UC) Law to comply with federal
requirements under the Social Security Act. In 1943, the Pennsylvania Legislature amended the UC Law so an employer's UC tax rate would fluctuate depending on the employer's UC experience. This created an incentive for employers to contest a UC claim as it could result in a lower UC tax rate. Being an expert on the Law that he basically created, ITS was founded and became the first company of its kind,
providing highly specialized UC services to employers.
Since 1943, ITS has been a voice for employers in the UC arena. We continue to participate in meetings and hearings about proposed legislation, and to conduct thorough review and analysis of currents laws.
Four generations later ITS continues to be family-owned and operated. Since our inception, we have focused on protecting our clients from improper payment of UC benefits and eliminating all unnecessary charges. This allows our clients to enjoy some of the lowest UC costs possible. Since our fee structure is simple and straightforward, many of our clients consider the fee they pay to be a profitable investment rather than a cost item.
We currently represent about 1,900 clients, including private industry, non-profits, and municipal sub-divisions. While ITS originally concentrated within PA, it has truly become "interstate" and represents employers regardless of their location.
There are so many reasons I like working with Interstate Tax Service but one in particular is the ability to communicate with anyone there when I need assistance or an answer to a question. Working with Interstate Tax Service has made the Unemployment Compensation side of the business easy to deal with and understand. Everything is straightforward and you know your options and what path to take."
SUE GROSS
Corporate Facility Manager
We have used Interstate Tax Service (ITS) for several years as a valued business partner.   They consistently apply their expertise and readily handle our unemployment claims in an efficient and professional manner as well as ensure compliance.   ITS is responsive, proactive and listen to our needs.  They are truly an extension of our Human Resources Team."
Laurie Clemens
Chief Human Resources Officer
The entire ITS staff is very helpful in all aspects of our unemployment claims.  They answer questions we have and monitor all charges on our account.  Highly recommend their services."
Kate Hannon, MHRM, SHRM-CP, PHR
Human Resources and Payroll Manager
I want to take this opportunity to let you know how appreciative Liberty Lutheran Services is regarding the exceptional customer service you and your ITS team offer us. As a mid-size, non-profit health care organization, it is important to find consultants such as ITS who understand our needs. You have assisted in educating our HR team to understand how to navigate the Pennsylvania Unemployment Compensation System and how to prepare for hearings. The representatives that are assigned to each hearing go the extra mile by setting up a call prior to the hearing to go over the details which first time witnesses find extremely helpful in preparing for the hearing. As a result of your services, our organization saves money, and we have more favorable outcomes from the hearings which has helped us reduce the cost of unemployment claims. Your office staff is timely in sending out the monthly bills and responsive to any questions we may have. Your team does a good job auditing the claims to assist us in protesting improper claims. You have customized reports to meet our analytical and forecasting needs. Again, this helps cut our UC costs tremendously. I have enjoyed working with you and your organization and l look forward to many more years of working together with you."
Gina Lombardi, SHRM-CP, PHR
Director of Employee Relations